Welcome to the MOTHERSHIP
Recent Trades and Pick-ups



2008 Mothership Draft!


| Round # | RAW | Smackdown | ECW | TNA |
| --- | --- | --- | --- | --- |



(Note: Asterisks (*) indicates draft seletions that were selected by one of the other Brands for the Brand listed.)





Most Recent PPV



Once we have one, I'll will be posted here.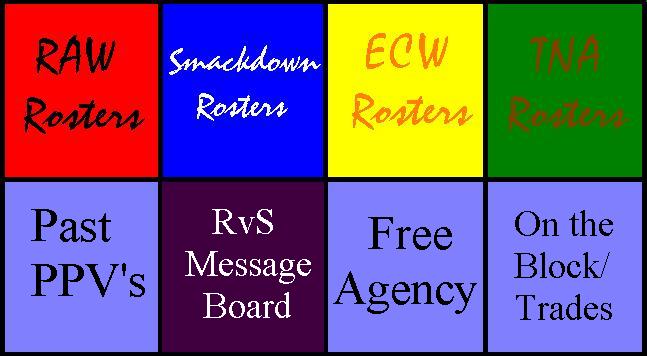 10 of the Top Crazy Happenings:
Not A.C. Jackson eliminates Andre the Giant in a Rumble!
Mr. Peanut teaches P-Insamity and Slick Higgins a lesson in futility!
Kane taps out to a DDT from Mordicai!
Andre the Giant beats Not A.C. Jackson in 34 seconds in a Ladder Match!
Gunther Duhoffman gets eliminated from the Rumble in 2 seconds!
Grimmey Witherspoon taps out with 3 seconds left in the match!
Skidmore eliminates himself from the Rumbler of Rumblers Rumble!
Solomon Grundy taps out for no reason to lose a tag match!
Slick Higgins wins 3 Rumbler of Rumblers in a row!
Storm Shadow lands 9 consecutive lateral presses in a row!